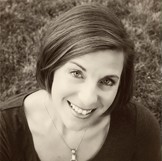 Managing Director
Barbara A. Duffy, PDM
With almost 20 years of HVAC and plumbing marketing experience, Barbara brings a unique dynamic to the industry with her specific product knowledge and marketing know-how. Year after year, her award-winning products offer very satisfied clients such a high response rate that we are almost embarrassed to say what it is.
For over two decades, Barbara has been responsible for the growth and success experienced by hundreds of companies nationally and internationally, including Lennox Industries, Service Experts, Aire Serv, Air Advice, Southern Union Gas and Tony Roma's – to mention just a few. Her work has been recognized nationally by some of the top leaders in the industry.
While Barb's best education came from working as the Marketing Manager for Neal Harris Heating, Air Conditioning and Plumbing (one of the original Service Experts companies), she is one of just a few hundred in the world that hold the esteemed Professional Direct Marketer (PDM) designation. Combined with a deep commitment level (instilled in her by a solid upbringing by parents with great values and work ethic) along with many life experiences, Barb is a heavy hitter that every company needs working for them to obtain the best marketing results.