Simply work with our team to create custom "Speak-To's" so that your team has a tool that educates and prompts your clients about the products and services you want to promote. Plus we can convert to a digital format for emailing a customer before or after service. We can then give you step-by-step on how to use these flyers for maximum results. Here's a few features that are commonly used to promote in these leave behinds:
Seasonal Sales
Add-on Accessories
Complete List of Services
DIY & Home Tips
Charitable Campaigns
Compelling Case Studies
Before & After Photos
Employee/Customer Highlights
Contests & Winners
Referral Programs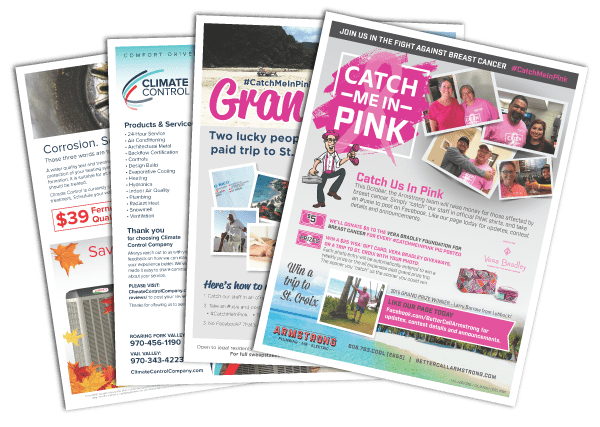 Do you have marketing, sales or training experience in the home services industry? If so, you might be a great fit for our team. Click below to send us your resume.
© 2023 Duffy Marketing Services, Inc. All Rights Reserved.